Is a clover like a star
for lucky people and their dreams?
or is it like a lucky flower
without petals, only green?

Maybe clovers are from over where
there's luck in everything.
When they spin across the sky,
they bring that luck to you, from me.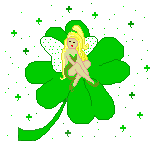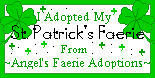 ~When Irish Eyes Are Smiling~
When Irish eyes are smiling
Sure it's like a morning spring.
In the lilt of Irish laughter,
You can hear the angels sing.
When Irish hearts are happy,
All the world seems bright and gay.
And when Irish eyes are smiling,
Sure, they steal your heart away.
~I'll Take You Home Again, Kathleen~

I'll take you home again, Kathleen,
Across the ocean wild and wide
To where your heart has ever been
Since first you were my bonny bride.
The roses all have left your cheek;
I've watched them fade away and die.
Your voice is sad when e'er you speak
And tears be-dim your loving eyes.

Oh, I will take you back, Kathleen,
To where your heart will feel no pain.
And when the fields are fresh and green
I'll take you to your home again.
~The Rose of Tralee~

The pale moon was rising above the green mountains,
The sun was declining beneath the blue sea
When I strayed with my love to the pure crystal fountain
That stands in the beautiful vale of Tralee,

She was lovely and fair as the rose of the summer,
Yet t'was not her beauty along that won me.
Oh, no! t'was the truth in her eyes ever dawning
That made me love Mary, the Rose of Tralee.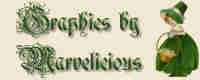 The music on this site is for your listening pleasure
only and is not available for download. If I'm infringing
on anyone's copyright, please advise and I will remove immediately.
I always try to give the proper credit for all graphics, poetry, etc.
on all of my webpages. If I've missed anyone, my sincerest
apologies to you and if you would be so kind as to
e-mail me, I would promtly see that you receive the credit due
or remove the item, whichever you'd prefer. Of course,
I'm hoping you will graciously allow me to use them .
Thank you and God Bless
© 1998 Lynangel