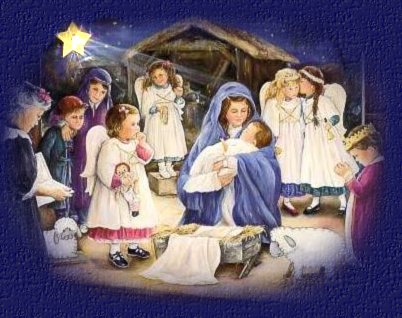 ~~The First Christmas~~
The angels hung the stars that night
In Bethlehem, overhead,
And one was new, and strangely bright
Above His manger bed.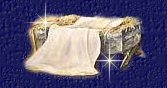 'Twas the first Yule decoration,
Yet so, o'er all the earth,
Now those of every nation
Commemorate His birth.




Great kings arrived from far-off lands
Bearing their gifts of joy,
And shepherds brought their choicest lambs
To the Master's Little Boy.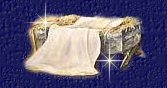 This the first gift giving was,
And through the still night rang
The first sweet Christmas carols as
The white robed angels sang.




Ah, sweet were the songs from Heaven,
And fair was the star's pure light,
And the richest gifts e'er given
God gave to the world that night.

~By Jessie Lee Bailey~